Biter Mask [edit]
160
Description:

Increases the slow effect of evil eye

Good against braineaters.

Upgrade
Lv1
Lv2
Slowing Power
+15%
+30%
In-Game Look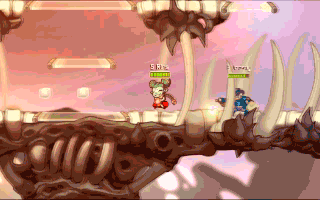 Trivia
The icon and flavor text of this item seem to be a reference to Hannibal Lecter, a character first featured in the novel Red Dragon, particularly a scene where he eats part of a person's brain.
Ad blocker interference detected!
Wikia is a free-to-use site that makes money from advertising. We have a modified experience for viewers using ad blockers

Wikia is not accessible if you've made further modifications. Remove the custom ad blocker rule(s) and the page will load as expected.