The Blind status effect blacks out most of the victim's screen, leaving a small area visible. All players also disappear from the minimap when blinded. When Sawblade and Humming Droids are blinded, they become completely immobile and can no longer attack until the effect wears off.
In-Game Look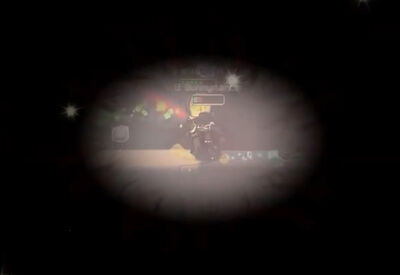 Blinding abilities and upgrades
Ad blocker interference detected!
Wikia is a free-to-use site that makes money from advertising. We have a modified experience for viewers using ad blockers

Wikia is not accessible if you've made further modifications. Remove the custom ad blocker rule(s) and the page will load as expected.