Mammoth Sock With Holes [edit]
175
Description:

Makes teammates invisible

Common giant second-hand sock worn by the mammoths on the glass planet Kuri.

Upgrade
Lv1
Lv2
Invisible
yes
yes
Duration
1.2s
2.4s
In-Game Look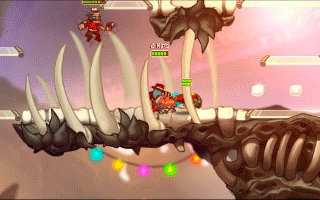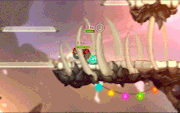 Upgrade Synergies
This upgrade synergises poorly with Rubber Mask, as the flying Solar cubes give away Vinnie & Spike's position to enemies.
Trivia
The question mark effect added to the smoke is very similar to the ones used by DC Comics character The Riddler.
Ad blocker interference detected!
Wikia is a free-to-use site that makes money from advertising. We have a modified experience for viewers using ad blockers

Wikia is not accessible if you've made further modifications. Remove the custom ad blocker rule(s) and the page will load as expected.