Prison Guard Keys [edit]
160
Description:

Increases the max hitpoints after killing an opponent

Stealthly stolen from a Kremzon prison guard.

Upgrade
Lv1
Lv2
Extra Health
+15
+30
Maximum
+15
+30
In-Game Look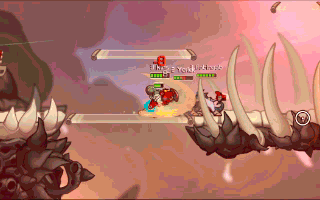 Notes
Unlike Clunk's Medical Pump upgrade, killing Creeps will not increase Ayla's health. Only enemy Awesomenauts will give the extra health.
Even though this is an upgrade for Chain Whack, killing enemy 'Nauts with Rage or Evil Eye will still grant the extra health boost.
The health bonus is lost upon death, but can be regained.
Trivia
The flavor text for this item seem to make fun of the fact that yet another Kremzon (Leon's species) lost a limb.
Ad blocker interference detected!
Wikia is a free-to-use site that makes money from advertising. We have a modified experience for viewers using ad blockers

Wikia is not accessible if you've made further modifications. Remove the custom ad blocker rule(s) and the page will load as expected.