The Juggernaut "Fat Pete" [edit]
160
Description:

Adds a giant missile to your launch string.

Property of Earth's Liberation Front. Made in 2991

Upgrade
Lv1
Missile 4
+1
In-Game Look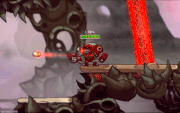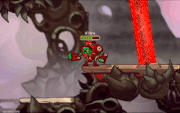 Upgrade Synergies
Salvo Value Pack - Buying Salvo Value Pack with this upgrade will cause two missiles to fire at once from the fourth launch string.
Ad blocker interference detected!
Wikia is a free-to-use site that makes money from advertising. We have a modified experience for viewers using ad blockers

Wikia is not accessible if you've made further modifications. Remove the custom ad blocker rule(s) and the page will load as expected.